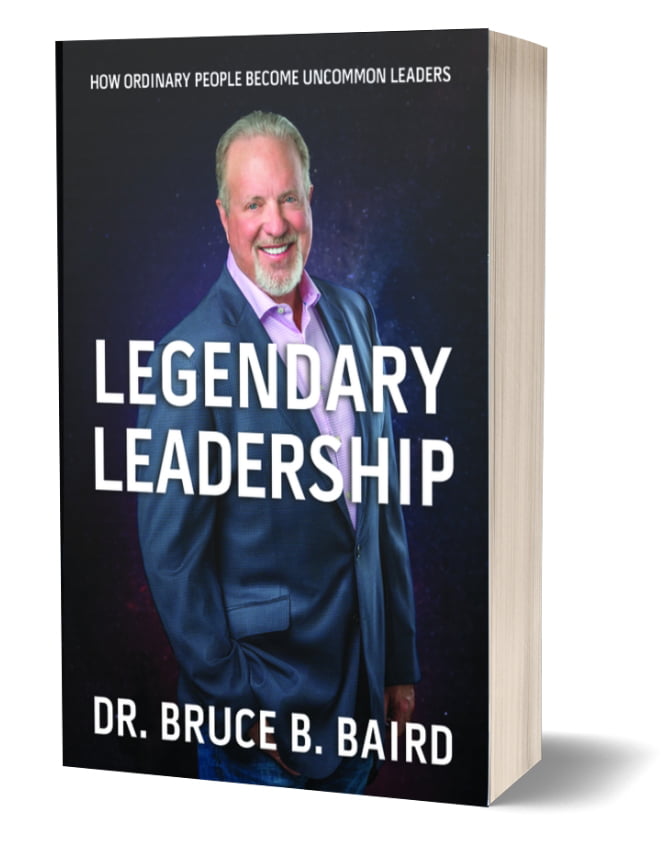 The Book
Do you ever look at a leader and admire how they make it look so easy?
Or cringe and wonder who in the heck put this person in charge?
Leadership is often assumed with business ownership and job titles, but that doesn't guarantee success.
I know, because early in my career I felt like the worst boss in the world.
Thankfully, it didn't stay that way.
No matter where you are in your own career, if you aspire to be a better version of yourself, you can become a legendary leader.
The reality is the world needs strong leadership more than ever before. That's why I've written you this playbook for you.
Inside are the strategies I've developed from over thirty years of experience and have helped thousands become the leaders our employees, family, and communities deserve.
"Try to become the best at whatever it is you do, then share it with others."
About Dr. Baird
Coach / Mentor / International Speaker / Dentist / Author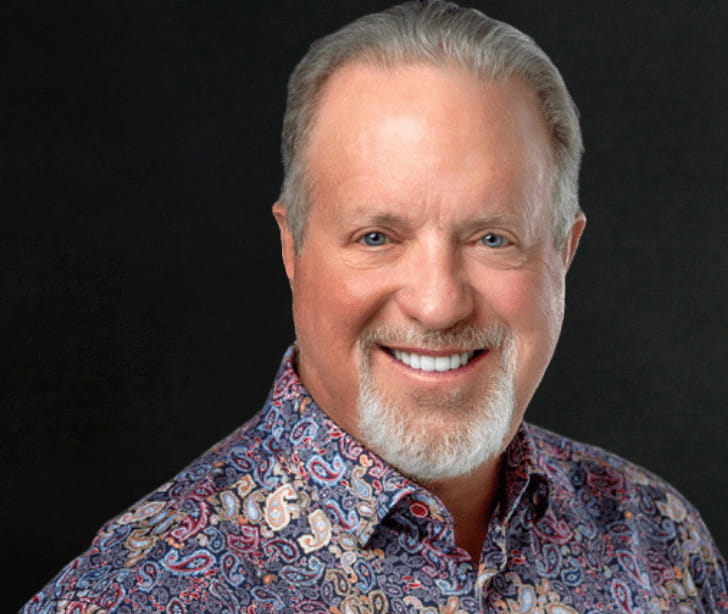 Dr. Bruce B. Baird is a 1980 graduate of the University of Texas Health Science Dental school in San Antonio. After graduation, he spent 4 years in the U.S. Army in Korea and at Ft. Sam Houston in San Antonio. After leaving the service he built a scratch dental practice in the small town of Granbury, Texas. Over 36 years, he grew the practice into a multi doctor multi-million-dollar business with revenues in 2019 of over 5 million dollars.
Dr. Baird has lectured across the U.S. and Internationally for over 30 years. His topics include leadership, cosmetic dentistry, dental implants, communication skills and the business of dentistry. He taught at the Implant preceptorship at the University of Texas Health Science Center Dental School in San Antonio and to the seniors at Baylor Dental School.
He founded Productive Dentistry Academy 18 years ago which has grown to a world class organization with doctors from all 50 states and 19 countries attending their workshops. With his business partner, Dr. Victoria Peterson, they have grown the company to 32 employees providing seminars, coaching, and marketing to thousands of dentists across North America.
In 2011 Dr. Baird founded Comprehensive Finance Inc. a company that helps businesses across the U.S. do their own in-house financing. They have helped originate over 300 million dollars in financing across multiple industries. They rapidly became one of the largest financial tech companies in healthcare. CFI was sold in June of 2021 to AKKR one of the largest private equity firms in the world. Dr. Baird has continued with the company as a key opinion leader and investor.
Podcast
The Productive Dentist Podcast
The Productive Dentist Podcast features Dr. Bruce B. Baird as he shares the wisdom and knowledge he has gained in over thirty years of dentistry and business ownership. A pioneer in dental implants, dental scheduling, leadership, and practice management, Dr. Baird is passionate about giving others insight obtained over his career. These bi-weekly episodes answer commonly asked questions from dentists and apply to business owners inside, and outside, the healthcare industry.